Kristall Spaces has representatives in London's Notting Hill and Head Offices in Switzerland and specialises in developing commercial property across Europe.
Kristall Spaces is not a 3rd party sales agent but wholly-owned by the international developer, VenturePlus AG, operating in the Austrian jurisdiction and across Europe on numerous projects.
VenturePlus AG has an enviable track record in the development of student accommodation in London, care-home and residential property in Austria, Germany, Ireland and the UK, and retail, office, hospitality and logistics projects in the Balkans.
Relax in the knowledge you are dealing directly with a highly-respected developer, Kristall Spaces, and not a middle man or sales agent.
For advice on buying and owning Austrian property, please read our comprehensive FAQ.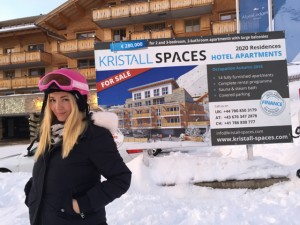 Liz Cass, UK Representative 
Tel: +44 (0) 20 3735 8790
332 Ladbroke Grove, London, W10 5AD.
Contact us today for all your advice on buying property in Austria.