An apartment in Fieberbrunn (Tirol) might be the answer for picturesque charm, powder snow and access to one of the world's biggest ski areas (270 km) Saalbach-Hinterglemm, via a new, high-speed 10-person gondola — the Tirol S, costing €20m.
Very soon, Fieberbrunn will also connect with Zell am See via Saalbach Hinterglemm and Viehofen overtaking the Arlberg as Austria's biggest skiable area:
http://welove2ski.com/where-to-ski/saalbach-secret-link
https://www.sn.at/salzburg/wirtschaft/skilift-verbindet-zell-am-see-und-das-glemmtal-1629058
Latest news: floor plans and pricing are now available for a luxury development of 36 freehold apartments with on-site bar / restaurant & spa (sauna, steam room)!  Location: right in the centre of town on the Dorfstrasse and near the church.  7 apartments already reserved/sold.
PDF Download All-Suite Resort Fieberbrunn Brochure UK
180511 PDF Download All-Suite Resort Fieberbrunn Grundrisse Plans
Please click CGIs to enlarge.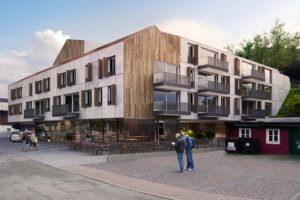 View from North West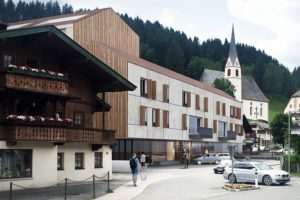 View from North East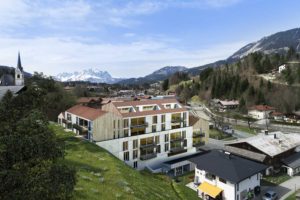 View from South East (Wilder Kaiser)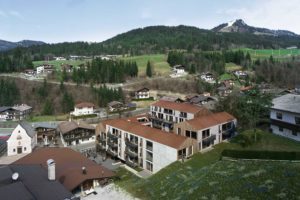 View from South West 
Pricing for the apartments
1 double bedroom apartment from € 225,000 Net Sales Price excl. parking
2 double bedroom apartment from € 318,000 Net Sales Price excl. parking
3 double bedroom apartment from € 465,000 Net Sales Price excl. parking
All parking spaces are underground and are priced at € 25,000 Net.
For advice on buying and owning Austrian property, please read our comprehensive FAQ.
Please Contact Us today to reserve your apartment.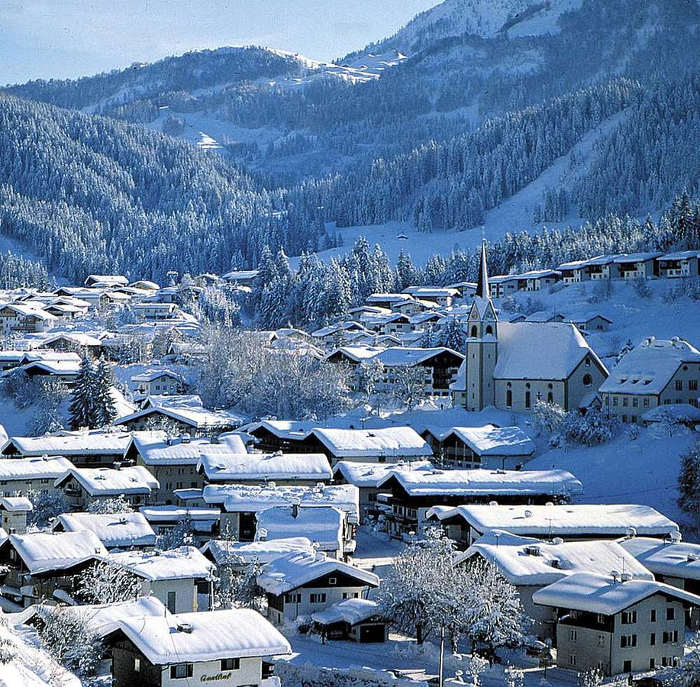 Kristall Spaces is developing and selling 36 luxury apartments in partnership with the Fieberbrunn Gemeinde – so the project has very strong local support and is perfectly located right in the centre of the village and has a construction start date of summer 2018.
Property development in Fieberbrunn is tightly controlled by the Gemeinde to preserve the 'fairy tale' appeal of Fieberbrunn, so we expect demand to be high.
360 degree views – typical Tirolean setting: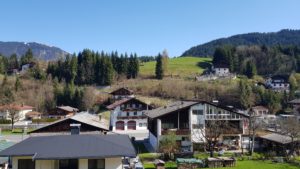 View towards the North
 View towards the East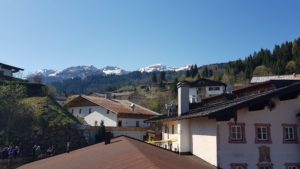 View towards the South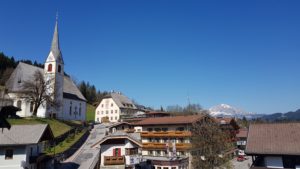 View towards the West & the Wilder Kaiser
Key facts about these new apartments in Fieberbrunn:
36 luxury freehold apartments: 1, 2 and 3-bedroom with large balconies
Fully furnished with a choice of interior designs
Onsite bar / restaurant & spa (sauna, steam room)
Underground parking
Managed and operated by our sister company, All Suite Resorts all-suite.com , to generate rental income and give you peace of mind
Up to 8% return on capital invested when taking out a 55% mortgage or a guaranteed 4% return on net purchase price for first 5 years
Rental: forecasting 180 days full occupancy per annum which is 15% higher than the officially published average for Tirol being 156 days
1 double bedroom apartment from € 225,000 Net Sales Price excl. parking
Snow-sure: highest snowfall in the whole of Tirol
Thanks to its backcountry skiing, it's a mecca for serious powder skiers and for this reason it is on the Freeride World Tour with the likes of Chamonix and Verbier
Now connected to Austria's second biggest ski area, Saalbach Hinterglemm with 270km of skiing on offer
47% of all visitors to Fieberbrunn come in summer so it's great place for a summer holiday too
Completion Autumn 2019
About Fieberbrunn & winter activities 
Fieberbrunn (also known as the Schneeloch by locals) is renowned for the quality of off-piste skiing available.  The abundance of ABS bags and tourings bindings is an obvious sign that this is a serious back country destination but it also a pretty, sunny village – ideal for your family ski holiday.
In the heart of the Kitzbüheler Alps in Tirol and linked to Saalbach and Hinterglemm in the Salzburg province, Fieberbrunn itself offers a great range of skiing for all abilities and enjoys an excellent reputation for fine snow conditions.
Easy 105 km
Intermediate 112 km
Difficult 21 km
Ski routes 45 km
Ski Club of Great Britain video (Sept 2016):
Snowfall: due to its unique positioning, it captures 50% more snowfall than neighbouring Kitzbühel and for this reason it's an established event on the Freeride World Tour, the premier big mountain freeskiing and snowboarding tour in the world.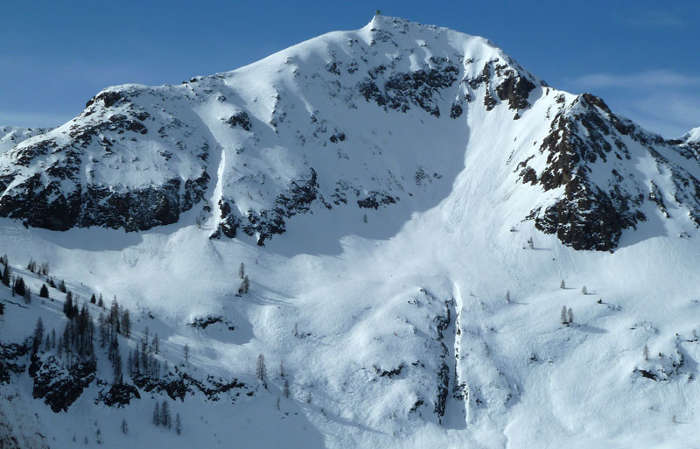 The legendary north face of the Wildseeloder is one of the jewels of Austrian freeride terrain with a fast and very technical 50 degree gradient.

It is ideally suited to host the best extreme skiers and boarders who are judged on their line, fluency of their turns and jumps.
Summer
Fieberbrunn has an established summer and autumn seasons thanks to its proximity to major cities and airports such as Salzburg, Innsbruck and Munich.  45% of all visitors to Fieberbrunn come outside the winter months confirming its dual season credentials.
For summer activities, it is considered an all-ability mountain.  In addition to its 400 kilometres of hiking trails and mountain-biking, there are wonderful distractions for younger families such as Timoks Coaster, woodland rope gardens, wildlife parks and various open air swimming pools and playgrounds.
It's also beautiful if you prefer to just take in the views – often described as the setting for a Bavarian fairy tale.
Latest press coverage:


Contact us today!
For more information on these exciting apartments in Fieberbrunn, please contact us today.
PDF Download All-Suite Resort Fieberbrunn Brochure UK
180511 PDF Download All-Suite Resort Fieberbrunn Grundrisse Plans