In December 2017, Kristall Spaces completed the development of 28 fully-furnished St Anton apartments with an enormous onsite 600m² wellness (spa & massage), a 12-metre indoor swimming pool, a 12-metre outdoor pool and underground parking.
15 of the 28 apartments were sold off-plan and handed over on 15 December 2017 and the first guests arrived for Christmas.  Both owners and rental customers have been delighted with the overall quality and finish of the apartments and bookings have been excellent.
There are still 5 apartments unreserved and 1 with temporary reservation which typically last for 7 days enabling the prospective buyer to consult their finances and review contracts.
PDF Download Mountain Spa Residences Brochure UK  7MB
180406 Mountain Spa Residences St Anton Plans Pricing web
Situated on the site of the old Hotel Schweizerhof in the sunny and exclusive hamlet of Nasserein with magnificent views over the valley and resort, the Mountain Spa Residences offer a rare opportunity to acquire your very own freehold property in Austria's biggest and arguably finest ski region.
The only upper luxury apartments for sale in the Arlberg:
Ski-out location: a 500-metre ski down to the Nassereinbahn
Unspoilt 180° views across the fields to St Jakob and valley to Rendl – away from the noisy road & ideal for children
600m² wellness with 2 swimming pools
Enhanced floor plans
Bar and brasserie onsite
Shuttle to and from Nassereinbahn lift & ski bus stop nearby
International owner profile – owners from EU and non-EU countries
Completion date December 2017
Voted Best Apartments in Austria and Europe 2016/17
St Anton delivers best growth (8.2%) in UBS Alpine Property Focus 2017
Prices from €496.500,-
Tranquil setting with spectacular views:
These brand-new, upper-luxury ski apartments are positioned in the sunniest end of the St Anton valley.
They look down to the Nasserein ski area and are in a tranquil setting surrounded by fields – away from all the noise of the main road.
The location is ski-out for all levels of skier and ski-in for experienced skiers accompanied by a guide when conditions allow.
Contact us today for more information or for a viewing.
Buyers can now walk around the apartments which are under construction and get feel for the internal spaces, impressive location and some of the best views in the valley.
Enhanced floor plans & pricing:
PDF Download Mountain Spa Residences Brochure UK  7MB
180406 Mountain Spa Residences St Anton Plans Pricing web
Haus A is on higher ground than Haus B with 180-degree views up and down the valley from St Jakob in the East to the main resort in the West.
Both buildings contain 14 apartment suites each.
The predominant view for all apartments from their private balconies is South-facing down towards the river and up and across to the Rendl ski area.
Looking in this southerly direction, owners will mainly see farmers' meadows given the elevated position of the project in this part of Nasserein.
Haus B offers similar spectacular views and sits in front of Haus A lower down the hill.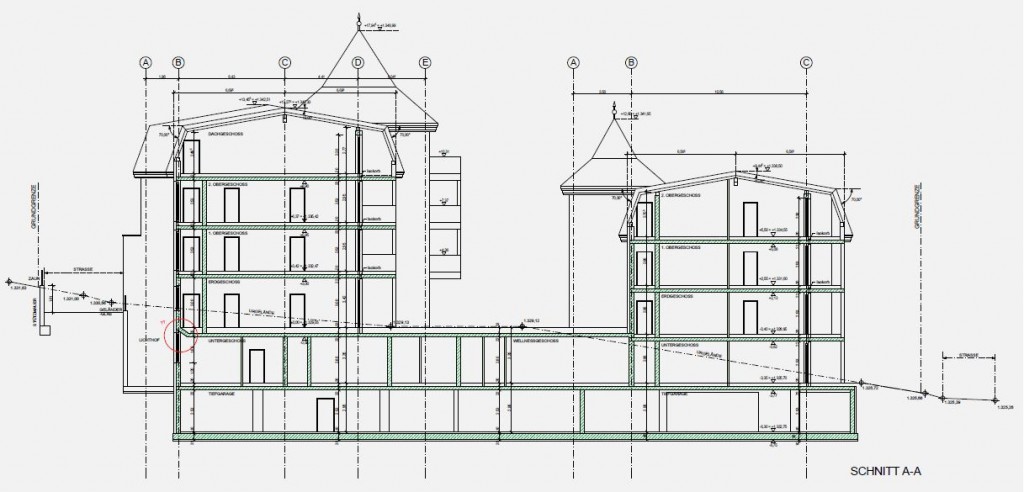 Design by Köck & Bachler:
Köck & Bachler (www.kbi.at), Austria's leading hotel designer, are on hand to provide a one-to-one consultancy to personalise apartment and make it feel like your home.
The architecture and interior design will blend contemporary, alpine living with locally sourced natural woods and stone.
Standard features include wireless LAN, intercom access, triple-glazed floor to ceiling windows, Italian ceramics and Hans Grohe bathroom fittings.
Miele kitchens with integrated appliances, cutlery and crockery as well as flat screen Smart TVs are also included.
Fully managed rental service by MW Hotels and Resorts:
When you are not using your apartment, it will be fully managed and marketed for rental by MW Hotels & Resorts, the luxury arm of Mark Warner, an internationally renowned tour operator ensuring hassle-free rental income and a return on your investment.  Mark Warner was the owner and operator of the Hotel Schweizerhof which occupied this site for many years.
Rental projections are currently being updated for the 2018 season in line with rising local accommodation prices – this will improve the average yield further for owners.
In 2016, St Anton accommodated a record number of tourists (currently growing by over 3% year on year).   It also worth noting that commercially managed apartments such as the Mountain Spa Residences are experiencing a boom in bookings in Austria – up by 9.4% in 2016 versus 2015 (source: Statistik Austria).
Latest press coverage & industry recognition:
Cheshire Magazine (March 2017)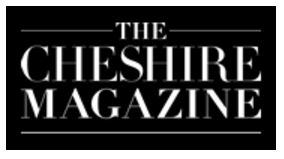 International Property Award winner – Best Apartments in Austria Dec 2016
Best Apartments in Austria & Europe: we are delighted to announce that the Mountain Spa Residences received a Five Star Award and won the category for Best Apartment in Austria at the International Property Awards 2016 – 2017.   The judging criteria included design, interior and exterior finishes, sustainability and innovation.
Subsequently, it was awarded Best Apartments in Europe for achieving the highest marks from all entries in Europe.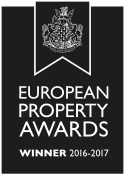 Evening Standard (February 2016)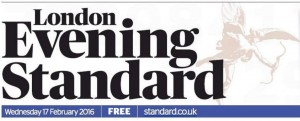 The Times, Bricks & Mortar (January 2016)

Contact us today:
Please see our Buying Austrian property FAQ for more information about buying and owning an apartment in the Mountain Spa Residences – St Anton.
We are experts at helping global customers finance and acquire their dream alpine home, so please contact us today for more information or for a viewing.