12 December 2018: the basement is now completed and sealed. Work begins on the ground floor now.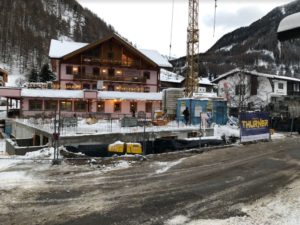 16 November 2018: foundations completed and good progress made on the underground supporting walls.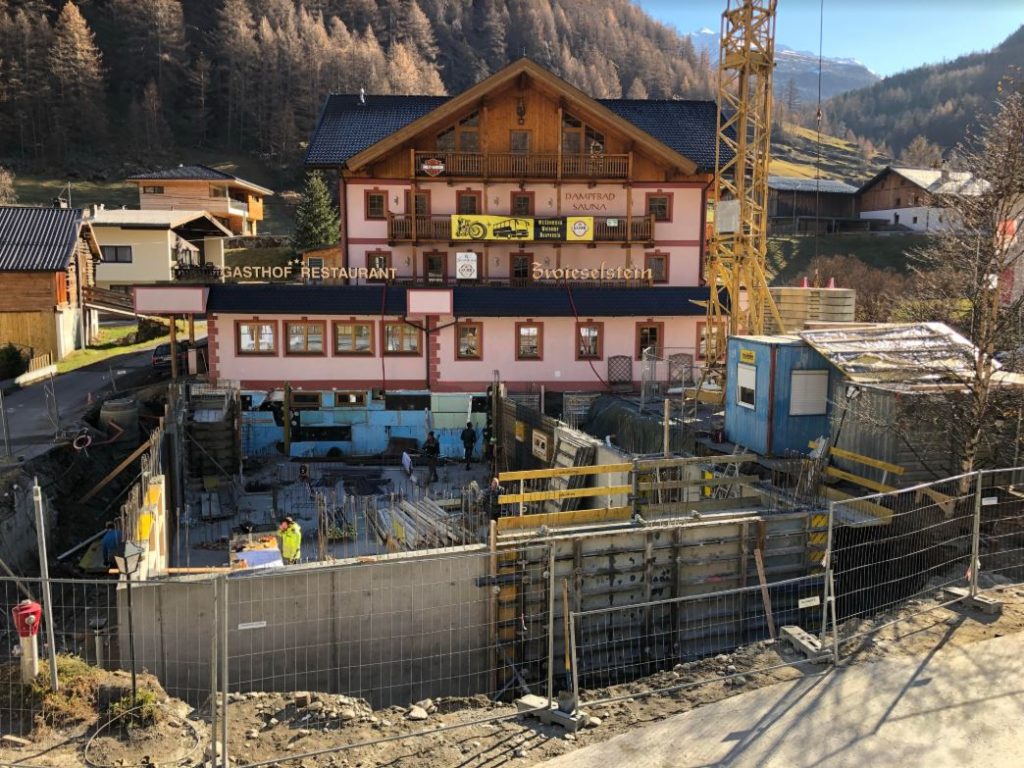 19 October 2018: work well underway, creating the foundations.
3 October 2018: we are delighted to go onsite in Sölden and start construction of the Residenzen Gasthof Zwieselstein. Regular updates on this page.