16. November: Firstfeier!  The roof is now on all the houses in the All-Suite Resort Ötztal.  Time to say thank you to the team!
07. November:  All the top floors are now finished with the exception of Haus C and this will be completed in the next two weeks. Also in the photo, you can see the facade of Haus A.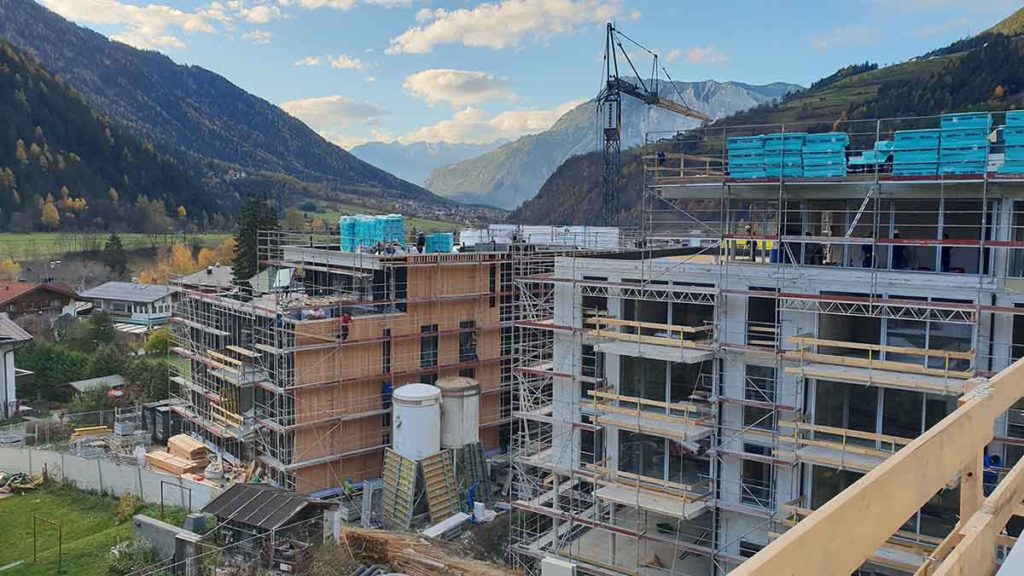 19 October 2018: more rooves going on!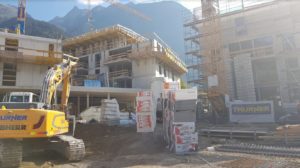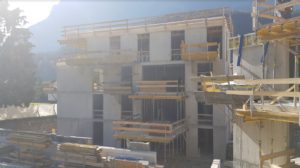 09. October: The roof of Haus A has now been completed and works will next continue on Haus B and E.  Last but not least, the roof of Haus D and C will likely to be finished in November / December.  An exact date for "topping out" cannot be confirmed yet as construction in the Alps is dependent on the weather conditions – looking good so far!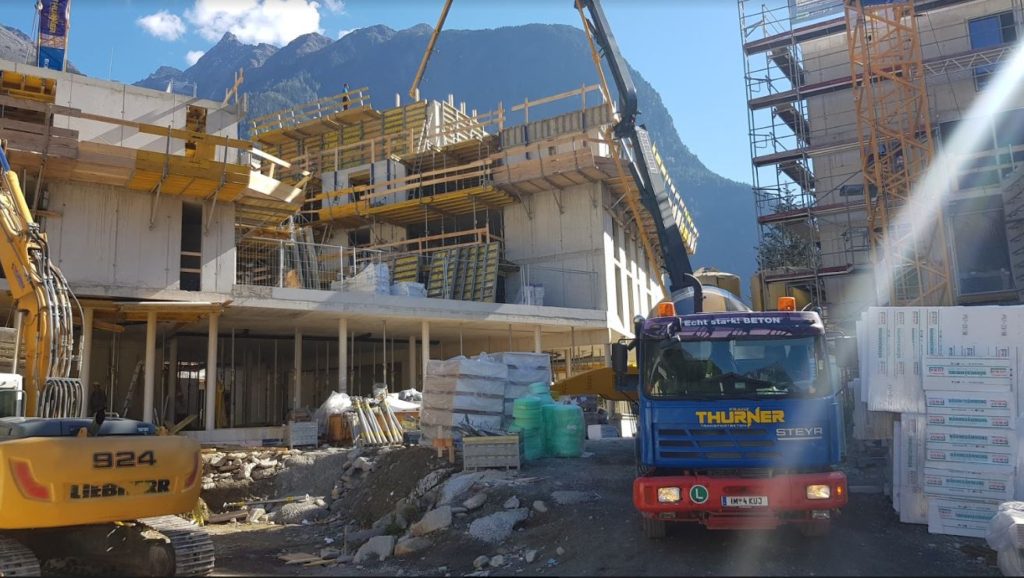 20 September: It's a beautiful sunny day in Oetz and the construction work is proceeding according to plan.  In 28 degrees in the late summer, Oetz proves itself as the perfect dual-season destination once again.
28 August: The concrete works are progressing rapidly.  The formwork and reinforcements on the underground car park ceiling made of waterproof concrete is in full swing. The second floor is complete in Haus A.  The ceiling above the restaurant and lobby (Haus B) is being shuttered.
9 August: Current status from today 9 August 2018:
A: wall-works in progress at the 1st floor (2 upper floors left)
B: ceiling-works in progress at the 1st floor over the restaurant  (4 upper floors left)
C: ceiling-works finished at the ceiling over the basement (4 upper floors left
D: wall-works in progress at the basement floor (4 upper floors left)
E: ceiling-works in progress at the ceiling over the groundfloor  (4 upper floors left)
23 July:
4 July: Further progress on Haus A, B & E.  Fantastic view down the valley to the North West.  That's why the Hungarian Countess previously built her Landhaus on this site: for the best 360-degree views in the valley.
26 June: good progress on the Baustelle in Oetz.  Don't forget that by the end of August, it will be possible for buyers to walk around the houses and see the wonderful 360-degree views.
19 June: The foundations in Haus A are now in place and we will soon start to add each floor. At any time, there can be up to 50 people working on the building site.
6 June: The excavation work is now complete and we soon start to pour the concrete.   We we still start on Haus A first.  By September, it will be possible for customers to walk around the completed shell of all the houses and see the different views.   The roof will go on all houses in October.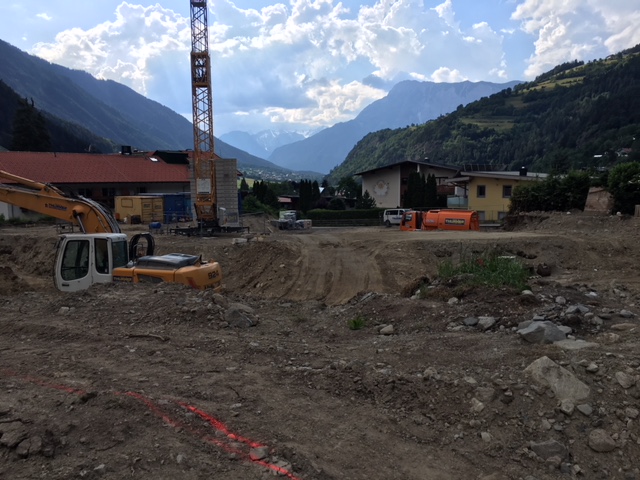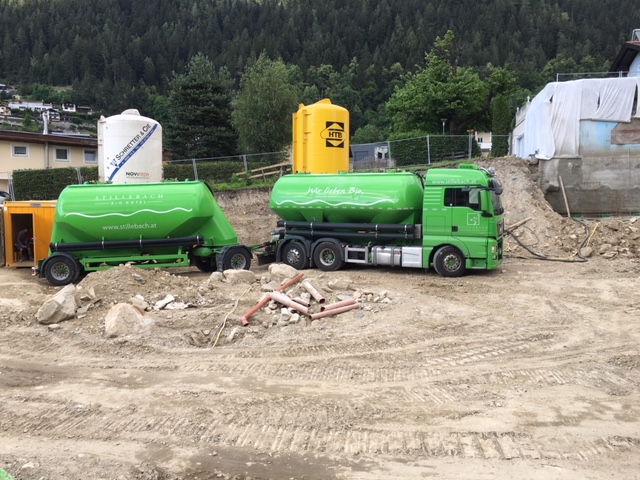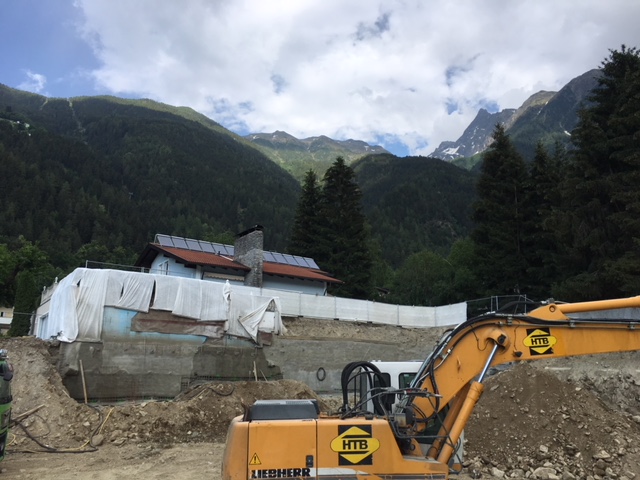 7 May 2018: construction has started in Oetz; please come back to this page for weekly updates on our progress.