19 June: The foundations in Haus A are now in place and we will soon start to add each floor. At any time, there can be up to 50 people working on the building site.
6 June: The excavation work is now complete and we soon start to pour the concrete.   We we still start on Haus A first.  By September, it will be possible for customers to walk around the completed shell of all the houses and see the different views.   The roof will go on all houses in October.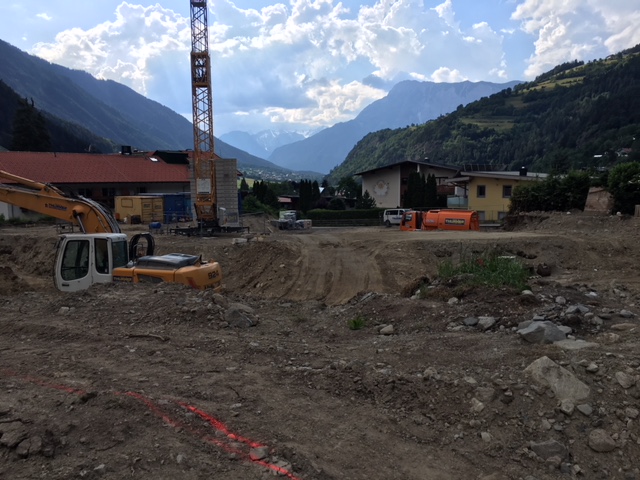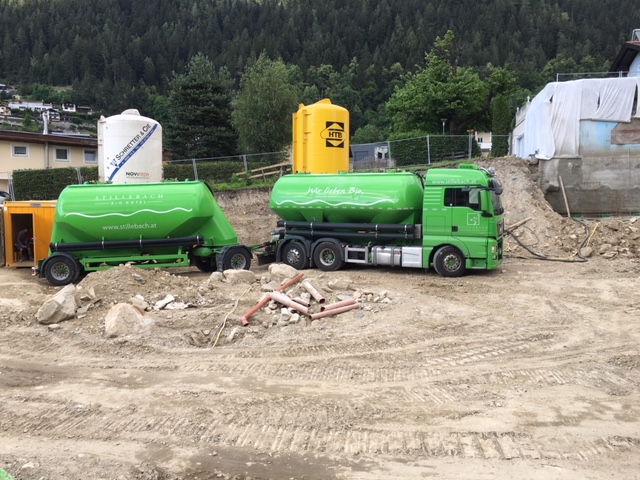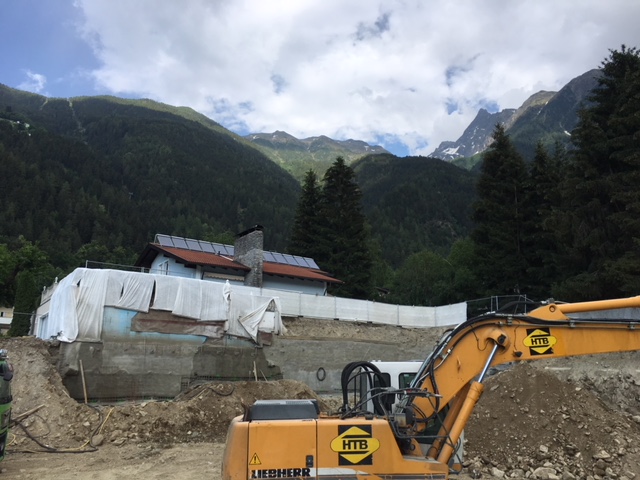 7 May 2018: construction has started in Oetz; please come back to this page for weekly updates on our progress.